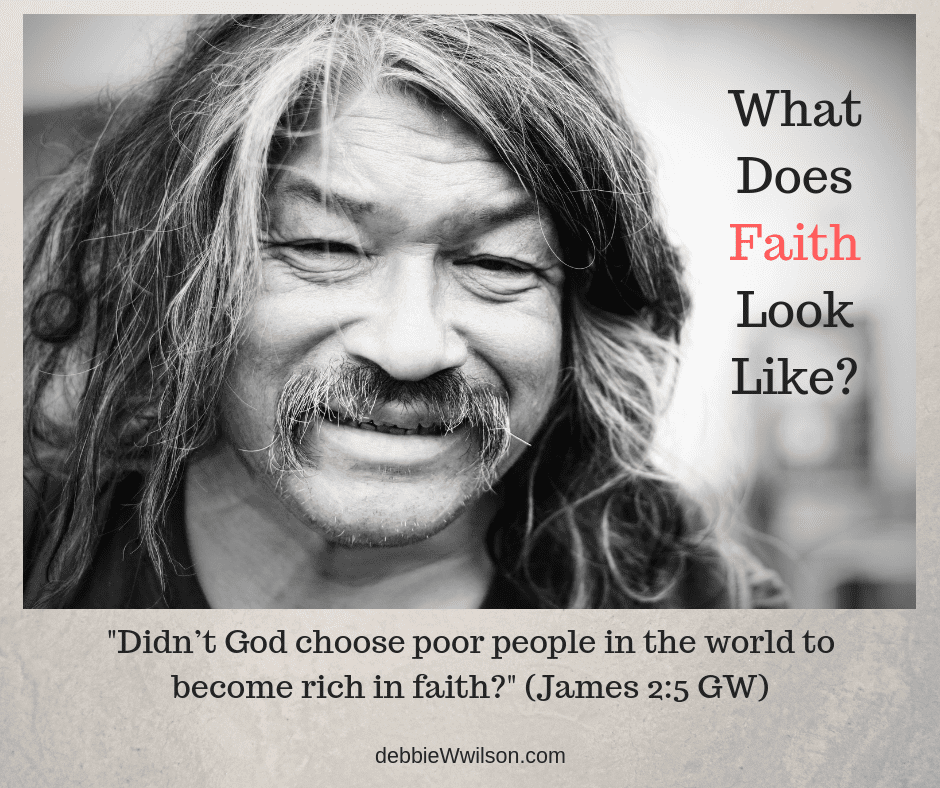 What does faith look like? Larry shared an experience that exemplifies faith to me.
Larry wanted to tell a woman, I'll call Jewel, about Jesus. But an inner restraint said, "Not now." He prayed this woman would find the Lord and asked God for the right opportunity.
God heard his prayer and began to show Himself to her apart from Larry. One day Jewel brought up God with Larry.
Jewel volunteers in a local Ronald MacDonald Family Room that offers a place for family members of seriously ill children to sleep, shower, and launder their clothes. We can imagine the heartbreaking stress and financial strain of its guests.
One woman arrived and handed $5.00 and a coupon to one of the volunteers and asked her to bring her a tray of food from the hospital cafeteria. The volunteer returned and said she was sorry, but they couldn't take the coupon and $5 wouldn't go far there. The woman pocketed her $5 and shrugged. She asked to use the shower.
A man in worn clothes who sat reading a book on prayer overheard the exchange. After a bit, he asked Jewel, "How long will she be in the shower?"Continue Reading