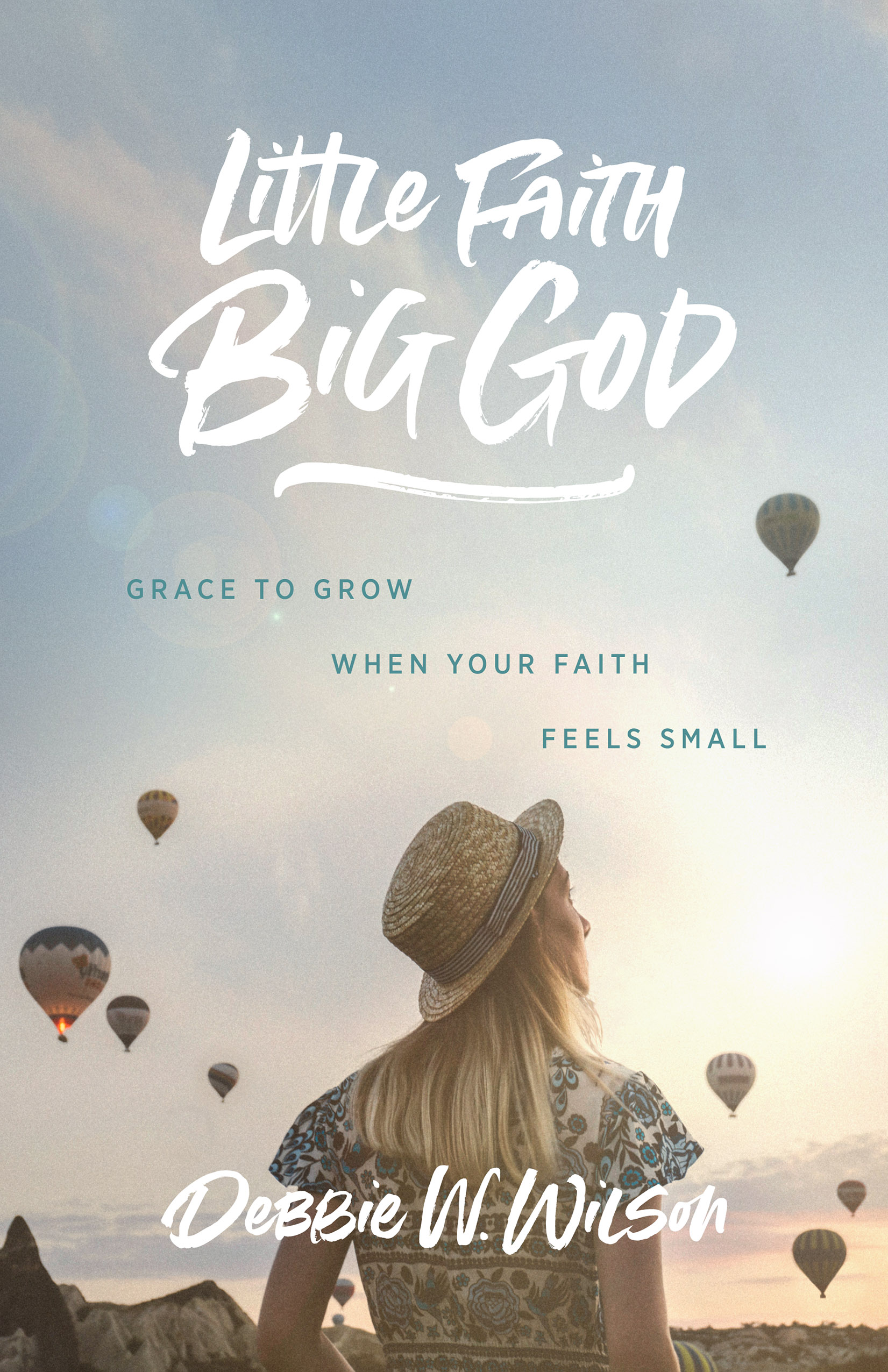 What if I told you God cares more about you than your performance?  .. Let the ordinary people from Hebrews 11 inspire your faith and show you how to live strong and finish well. 
I highly recommend Little Faith, Big God …" –Josh McDowell, Christian apologist and best-selling author of Evidence That Demands a Verdict
God designed spiritual growth to be an ongoing journey of trust. By exploring the examples of biblical men and women who failed, got up again, finished well, and were commended by God, Little Faith, Big God will inspire you to persevere in your faith. Present-day stories and guiding questions invite personal reflection, application, and discussion. Little Faith, Big God will equip you to trade your self-made superhero cape for a dynamic, grace-filled relationship with our big God.
Get the Little Faith, Big God Leadership Guide
Order Now!


What Others Have Said…

Our Bible study group just finished up,
Little Faith Big God
. … We all agreed it's been our favorite study ever!!" — 
Donna Stewart Smith
In Little Faith, Big God, Debbie helps reshape our perspective of the spiritual giants that have gone before us. She reminds us that while some stumbled under the weight of their trials, it didn't ruin their relationship with God, but actually helped to refine it! In this new study, Debbie takes us on a wonderful journey through the Bible and reminds us that 'impossible problems are no problem for a big God."
–Amy Richissin, development officer, Turning Point with Dr. David Jeremiah
It's difficult to remember the biblical saints were often originally no more saintly than you or I. God accomplished his will using real people with real struggles, and fortunately, perfect performance was not required. Nor is it for you and me. Debbie Wilson's book, Little Faith, Big God, explores God's Word through interactive reflections and exercises that will encourage easy application and deepen your walk with Christ."
–Deb DeArmond, writing coach and award-winning author of Bumper Sticker Be-Attitudes
Little Faith, Big God looks creatively at the age-old faith stories found in Hebrews 11. The insights are fresh and the daily questions helped me to discover both a deeper understanding of Scripture and the true condition of my own heart. The exercise of digging deep into these truths and learning to apply them will make this a faith-changing book for long time Jesus followers and those new to the journey."
–Elizabeth Murphy, speaker and author of A Roller Coaster, A Roundabout, and a Road Trip
Faith is a slippery subject for many until they have walked the path of life and find it, which some never do. Debbie Wilson's book helps those who are searching for answers about faith. She uses Scripture, history, examples, illustrations, personal testimonies, and reflections to help focus on faith – a great teaching tool. Little Faith, Big God is a must read because 'without faith, it is impossible to please God."
–Donald A. Woeltjen, South Georgia Conference of the United Methodist Church Have you ever worried that God is displeased with your lack of faith? Feared that you have fallen short in your walk with him? Debbie Wilson answers those kinds of faith-issue questions and more in Little Faith, Big God. This thought-provoking, informative, and entertaining study will bring you deeper into your relationship with God. You will never think about faith in the same way again!
–Julie Zine Coleman, managing editor for Arise Daily and author of Unexpected Love