Small Group Opportunities

Click here to learn more about The Harbor, an ongoing small group for men and women.
Click here to learn more about our small group studies for women.
Books
Meet the surprising women in Jesus's family tree as they journey through impossible circumstances and discover that quality of life is not determined by the size of our problems but by the size of our God. Click here to learn more.
Download the FREE Leader's Guide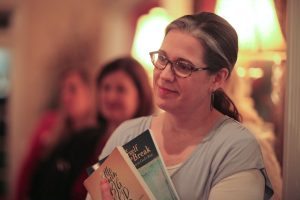 Most of us want to be close to God. But we aren't sure how. Give Yourself a Break helps readers experience God in ten common areas we all face.
Give yourself a break from—
Unrealistic Expectations
Difficult People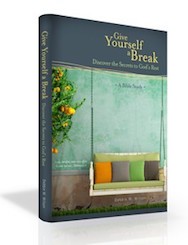 Renegade Thoughts
Messy Emotions
Worry
Regret
Temptation
Spiritual Attacks
The Pressure to Perform
Work
Experience the simplicity of trusting Jesus. Isn't it time you gave yourself a break and enjoyed God's rest?
About the author: Debbie W. Wilson wrote this book because she needed the message. She knows what it's like to be over-committed, doubt your decisions, and allow unreasonable people and messy emotions to steal your joy. She also knows the soul rest that comes from trusting Jesus.
Drawing from her personal walk with Christ, 24 years as a Christian counselor, and decades as a Bible teacher, Debbie shares biblical insights that have transformed her life and the lives of many of her clients and Bible study students. Order your copy today!
Our Leader's Guide provides chapter by chapter highlights and suggestions to help you organize add lead you own small group.
What others are saying about Give Yourself a Break
"I couldn't recommend this Bible study enough! It is quite possibly the best one I have ever done as it relates to understanding "biblical secrets to uncover the lies we believe that keep us from Gods rest." It has been so powerful and chain breaking to me that I intend to start it over and study it again to ensure I retain the knowledge I have gained."
Michele Cable
"Each morning as I pick up Give Yourself a Break, I feel myself physically and spiritually exhale. It's time to focus on rest! Debbie Wilson's warm style and wise insights combined with an abundant feast of scripture bring refreshment to weary hearts. Debbie brings truth into every day life where change is required and transformation makes a difference, and she doesn't leave any area unaddressed. God is using Give Yourself a Break to bring rest to my thoughts, emotions and relationships–right where I've needed it."
Amy Carroll
Speaker, Author
Blogger Proverbs 31 Ministries Team
"Many of us are worn out and drained, just trying to make it through another day…finding our joy eroded and our peace gone. There is only one antidote to this societal malaise, and that is to come to Jesus. With her rich understanding of God's word wrapped in a warm quilt of God's grace, Debbie Wilson wants to take you to Him. In this insightful, interactive study Debbie tackles the obstacles to experiencing God's rest, and she will be a wise and caring companion on your journey to the heart of Christ, as you Give Yourself a Break. I encourage you to take Debbie up on her invitation, and come away for a short season and learn from Jesus. You just might find some much-needed rest for your soul."
Rich Miller
Author
President of Freedom in Christ Ministries-USA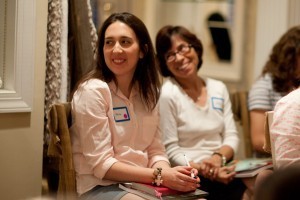 "I have always prayed…"Lord teach me to rest in you, instead of striving…." By nature an activist, valuing being productive and wanting to maximize my life, I was excited when Debbie told me the title of her book. Recently I took a retreat with Jesus, and began this bible study. Fresh insights and perspectives filled my soul and spirit! Debbie has a beautiful way of relating God's truth to the issues of our hearts and lives. As a woman in ministry for many years, I was so blessed by new ways of considering certain truths! True biblical rest is needed more than ever, as we face these critical days ahead! Indeed , the Lord Jesus is preparing His Bride to abide in Him, and flourish in the midst of whatever pressure or circumstances we face! I am so grateful to my friend, Debbie, for writing such an insightful, timely Bible study that has renewed my heart, and I trust will encourage many to sit at Jesus feet and experience His sweet Shalom!"
Nancy Wilson
Author/Speaker/Global Ambassador for Cru
Spokesperson for StoryRunners
"My favorite books always show the person's heart and personal experience.  I like reading books where I can become that person and feel things like I was the character myself.  When a book makes me cry, laugh or really think about something in a deep searching way then I call that book a winner.
"Your bible study did just that.  There were personal experiences as well as thoughts on the material that I would not have pulled out on my own.  The study was exactly what I needed at the time. God guided me to your study to strengthen my self confidence to prepare me for a new job when I was feeling worthless and battle worn after my past job.  I truly was feeling battered at the time. I needed every word your wrote, and the scriptures you used were the ones I needed to survive each day.
"I loved the way you wrote and actually think it would make a great novel if put together using other names from a fictional perspective.   And yes, I did cry most weeks as I worked on your study. I felt that sometimes you already knew what was going on in my life before I read it.  The Holy Spirit really did lead me to your Bible study.  You have a gift that I am not even sure you realize."
Martha Stancel
"I am working through your Bible study, which I bought at the KGM conference. I had to drop you a note to let you know what a profound effect it has had on me, and I am only on Chapter 3! I have been a believer for over 40 years and have been privileged to sit under some awesome Bible teaching. I am amazed at the lies I have allowed myself to believe. This study is opening my eyes to how to live in the truth of who I am in Christ. I praise Him for leading me to this study, and I am so thankful for you!  I pray that God will pour out His blessings on you and your ministry!"
Sandie Rogers
"I'm enjoying Give Yourself a Break. It has become part of my morning ritual and an essential part of my practice to put God first in my life."
Celeste Martinez
"I did this study with a group of women from our church. Give Yourself a Break made me look at what the Bible says. In other studies our group would discuss whether we agreed with the author. In this one we had to wrestle with what God said."
Small Group member
"I keep Give Yourself a Break on my bedside table. I don't want to forget what I learned. Having pertinent Scriptures grouped together has made this a reference book for me. When I wake up with troubled thoughts, I practice what the study taught me."
Small Group member
Events:
Join me at the following:
April 28, 2016— Barnes and Noble in Cary, NC at 7 p.m.
March 18, 2016—
The Knowing God Luncheon
Click here to learn more.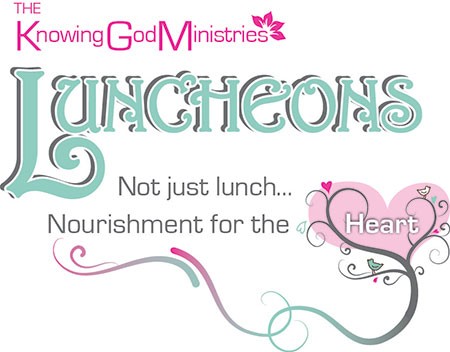 September 25, 2015—Life Out Loud in Cary, NC.
Register by September 10th. Click here to learn more.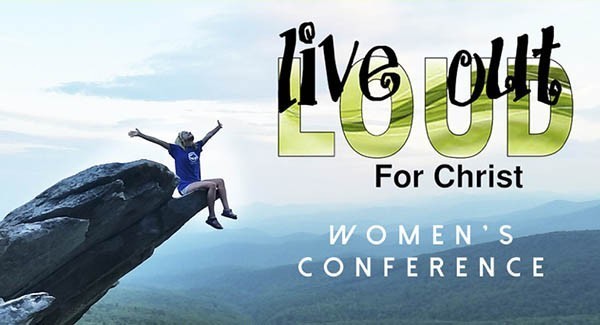 Save
Save
Save