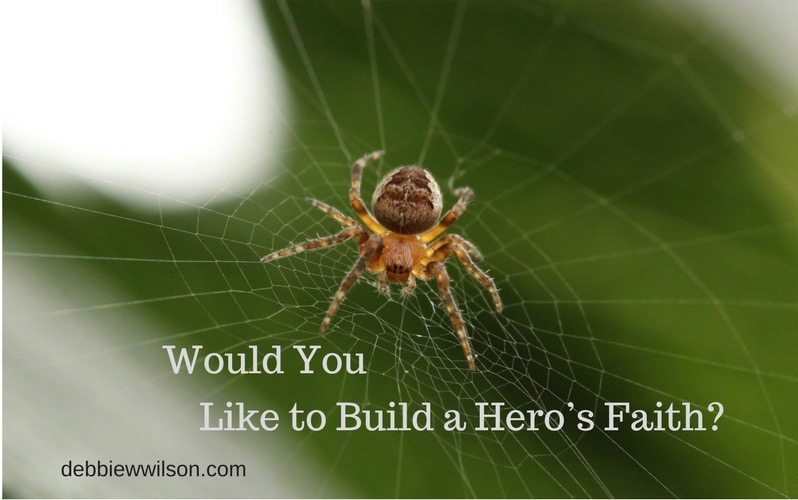 I walked onto the porch and spotted a huge spider web. I retreated to grab a broom. As I marched outside my son stopped me. "Mom, what are you doing?"
"Getting rid of the web."
"Don't. Sit and watch the spider with me."
Watching spiders is not my preferred pastime. But I saw my son was serious, so I complied.
Together we watched the spider weave a perfect pattern. I marveled at her patience and skill. Who taught a spider to measure and create such intricate lace? I remembered this evidence of our Creator while reading Tortured for Christ.
Last week my husband, daughter, and I saw the film Tortured for Christ. It's the story of Richard Wurmbrand, a Romanian pastor, and his years under the communist. Larry and I had the privilege of meeting Pastor Wurmbrand and his wife Sabina many years ago. Having witnessed their radiant faith in person I had hope I could endure watching a small sampling of their suffering.
Wurmbrand grew up as an atheist. After his own conversion he had a great desire to tell Russians, who'd been seeped in atheism, about Christ. In the book, he describes a Russian couple he met. Both were sculptors who worked on a statue of Stalin.Continue Reading