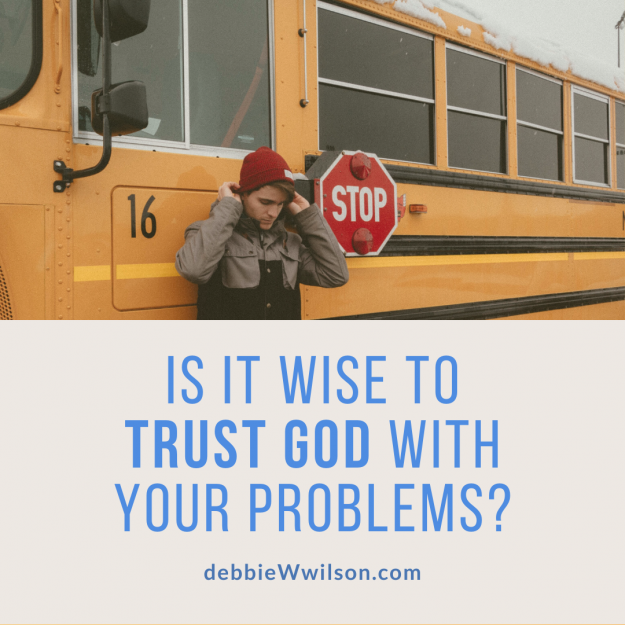 Is it possible or even wise to trust God with problems and disappointments before you see them resolved?
During my senior year of college, as the time approached to launch into adulthood on my own, a restless anxiety began to build in me. When I overheard some sorority sisters talking about going on a ski retreat with a Christian group, I perked up. This group was a bit more radical in their faith than I was, but a ski retreat should be safe. And I needed a dose of inspiration.
The group chartered an old school bus to carry us to Gatlinburg, Tennessee. As soon as we hit the mountain foothills it became obvious the bus was made for the flat lands of coastal Georgia—not the mountains of Tennessee. It began to sputter, stutter, and stop.
The first time we halted, different students involved in this ministry prayed while the bus driver worked outside to repair the bus. Their prayers sounded something like this, Continue Reading