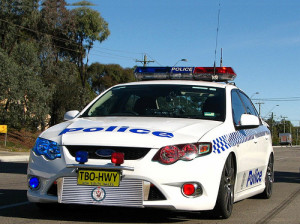 My heart pounded as I tried to figure out where my GPS was taking me. An hour into a three-hour trip and I was lost. I hated to be late for my appointment.
I'd been buzzing along at 70 mph when my GPS detoured me through a small town with slow two-lane traffic. As soon as I hit a divided four-lane road I resumed my former speed—plus an extra five mph to make up for lost time.
In my distracted state, I'd failed to notice the slower speed of the other cars. When I finally spotted the speed limit—55—I tapped the brakes. But it was too late. Blue lights flashed behind me several cars back. Maybe it's an ambulance, I hoped. The lights wove through the cars and settled behind me. Ugh…
All I could do was pray for mercy. The mild mannered cop had none.