I'm a woman of faith who wrestles with doubts. Not doubts about whether God exists or if He's good. My doubts are more about whether I'll miss His will or if I'll like His will for my life. These concerns sabotage my ability to rest in God.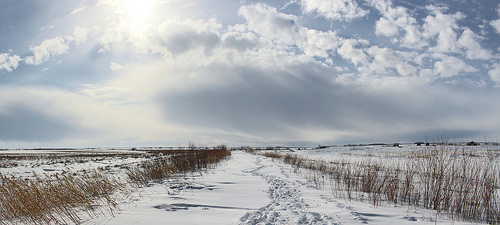 Photo by: Robert Linsdell
Strong's concordance defines rest: "a putting to rest, calming of the winds." [1] Doubts and fears blow through our minds and cloud our view of God and life. They shake the foundation of our faith. Some winds chill us. Hurricane winds have the power to destroy. How do we calm these gales? Hebrews chapter four shows us how.
Since most of the Bible tells us to "fear not," when it says "fear," we need to listen. Continue Reading