Before I share today's blog I wanted to update you on my writing. Last week I signed a contract with Leafwood publishers for my next Bible study whose working title is Little Women, Big God. I also have a new Facebook page. I wanted to invite you to drop by and let me know your thoughts. Thanks to all who've visited and liked the page. Your encouragement has been wind in my sails. Now for today's thoughts.
Do you believe you were created for blissful productivity, not just activity? My poodles daily demonstrate the joy that comes from doing the work we were designed for.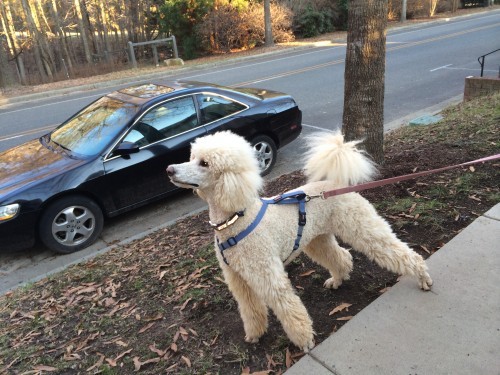 Every morning Max and Cosette take up their poodle patrol posts. They take guarding the bird feeder from squirrels seriously. Tremors course through Cosette's smaller body when one appears. Her luminous brown eyes beseech me. Max yelps, "Hurry, hurry!"
I stand aside so their rush through the door won't knock me down. They zip across the yard, squirrels dart off in every direction. Max and Cosette leap up and down in jubilant celebration. "Well done," they seem to say.
My face broadens into a grin. Poodle joy is contagious.
Since my dogs' joy gives me pleasure, do you think God's happy when we enjoy our lives and work? I do. After all, we're made in His image.Continue Reading