Anniversaries provide the perfect opportunity to remember God's faithfulness. This month, October 2021, Lighthouse Ministries turns thirty! It seems like only yesterday when Larry and I discussed starting this ministry.
While on staff with Scope Ministries in Oklahoma City, both of us felt a definite pull to North Carolina. Neither of us knew a soul here. We visited Raleigh seeking confirmation. Mike and Sharon Mahaffey, friends of my Scope Ministry trainer Kelly Hart (now Rogers), let us stay with them that week. We met their church small group and learned they'd been praying for biblical counselors. Was that the pull we felt to Raleigh?
We cashed in our individual retirement savings, packed our U-Haul, and set off for our fourth state in four years. Larry met clients at coffee shops until Bill Johnson, a kind businessman, offered him a room in his office complex. Women met me at our home, or I'd juggle office time with Larry. Kelly Hart Rogers and Heather Bunzey joined us in those early years after we began to bring in enough clients and money to rent an extra room. Later Steve Jones came.
After four years under Scope ministries, we sensed the call to establish our own local ministry. Lighthouse Ministries was established in October 1991.
Two distinctives have guided our ministry. We offer biblically based, Christ-centered counseling and teaching, and we operate on a contribution basis. We never want lack of money to keep someone from receiving the help they need.
Through the years God brought other wonderful people including Marilyn Harding to work with us. Now we've pared our team back and narrowed our focus. Larry specializes in relationship counseling. He helps individuals and families experience healthy relationships with others, themselves, and with God. I write our weekly encouragement blog and write and teach Bible studies and Christian living. I also offer personality coaching, speaker/writing coaching, and help over-achievers learn the difference between being responsible and being faithful. Our daughter Ginny offers a weekly Bible study for women.
Help Us Celebrate
Some dear friends are offering a matching funds gift of $20,000 for donations. This opportunity applies to new and existing donors that exceed their normal giving to Lighthouse. The offer goes until Thanksgiving Day. Donations can be mailed to our office at Lighthouse Ministries, 104 D Fountain Brook Circle, Cary, NC 27511 or given online.
Without the generosity of God's people, we wouldn't be here today. As we celebrate God's faithfulness, we want to express our gratitude to our amazing board and to all who've supported us along the way through your prayers, gifts, and participation. You have fueled this beacon of hope. If we can serve you, please contact us.
Now to him who is able to do immeasurably more than all we ask or imagine, according to his power that is at work within us, to him be glory in the church and in Christ Jesus throughout all generations, for ever and ever! Amen" (Ephes. 3:20-21 NIV).
Anniversaries provide the perfect time to remember God's faithfulness. This month, October 2021, Lighthouse Ministries turns thirty! #LighthouseMinistries, #RefreshingFaith
Click To Tweet
Click here to comment.
Blessings,
Resources
Anne Walsh asked me questions on my faith journey. I thoroughly enjoyed my time with Anne.
Opportunities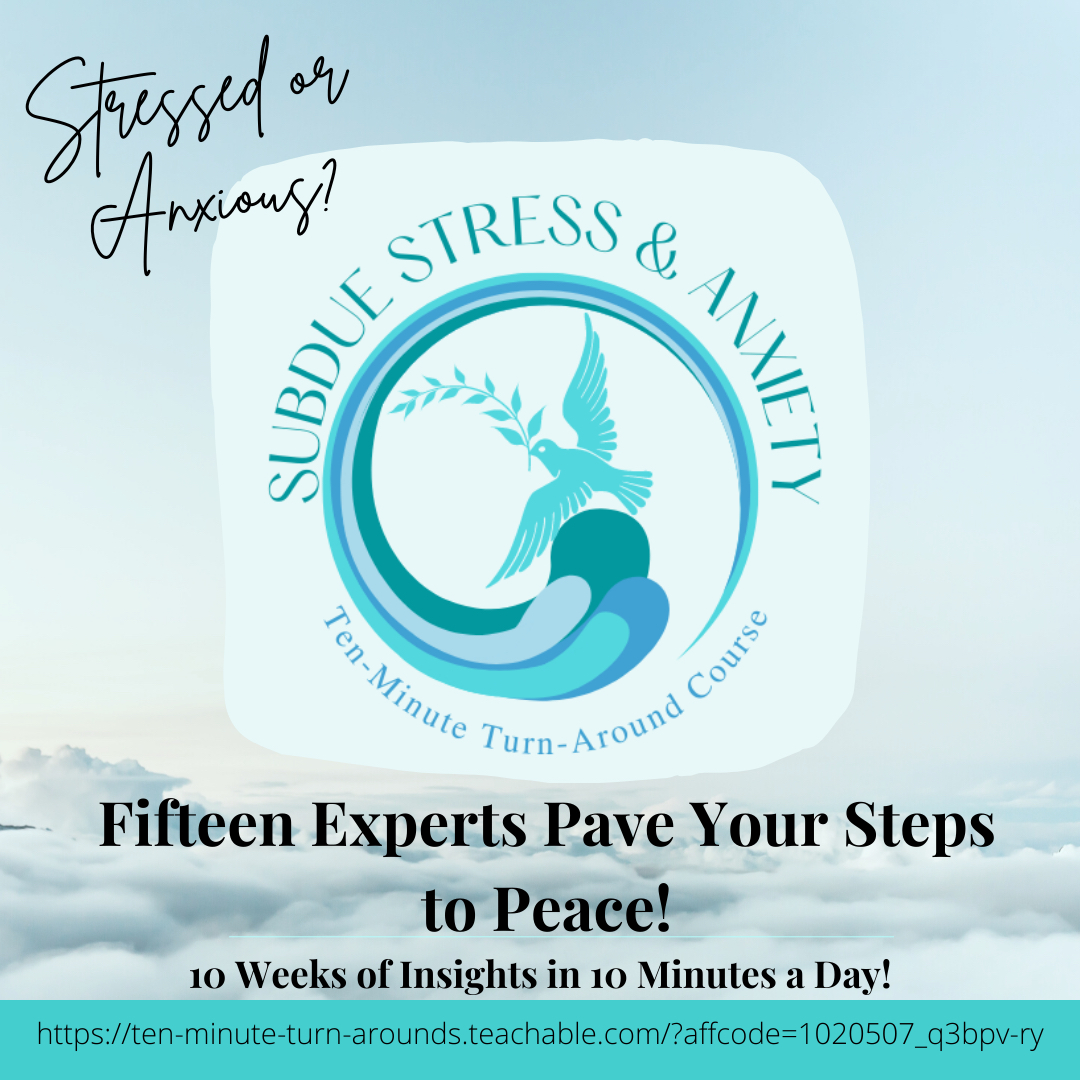 In this time of heightened stress and anxiety most of us could use help in learning how to Subdue Stress and Anxiety. Tina Yeager has put together a course with fifteen presenters sharing their expert tips. The course includes a wonderful workbook. Is your well-being worth an investment of ten minutes a day?
This link takes you to the check out. You can click that icon, and it will take you to a page where you can more about the course.
Photo by Jason Dent on Unsplash
Sometimes I link with these great sites:
#InspireMeMonday, #InstaEncouraements, #TellHisStory  #Recharge Wednesday, #Grace&Truth,