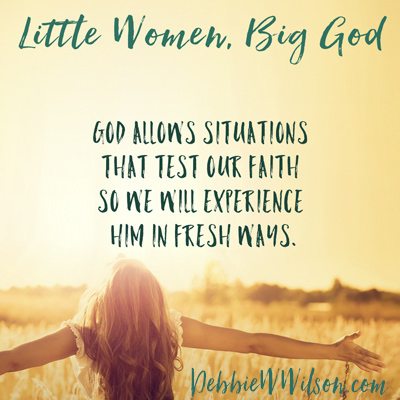 Are you looking for a good book to inspire you, make you wise, and transform your life? Can one book do all that? Yes, the Bible does that and more!
This blog contains a less than two-minute video introducing Little Women, Big God, which highlights some shocking, inspiring, and life-changing stories found in the Bible.
Blessings,

Little Women, Big God
Are you looking for a good book to help you know God better? #Bible, #LittleWomenBigGod
Click To Tweet
Rahab worked as a prostitute.


.

God chose these women to be in His Son's family tree.
Yet, how often do we believe God chooses only blameless (good) people?
Ruth's husband died and left her destitute.


.

King David sexually exploited Bathsheba. Her husband and baby died because of David's sin.


.

Mary's fiancé sought to divorce her because he wrongly believed she'd cheated on him. Her king dispatched an army to kill her baby. She watched the crucifixion of her innocent son.
Yet, aren't we surprised when God allows suffering to touch His children?