Are you feeling spiritually or emotionally sluggish? Are you often distracted from what is important? If so, you might have a filter problem.
Just as many mechanical devices depend on clean filters to run well, so we need good personal filters to protect our spiritual hearts. Proverbs 4:23 says it this way, "above all else guard your heart for from it flows the springs of life."
What we see, listen to, or think about shapes our filters.
Click To Tweet
Filters protect us. I've recently had to back away from attempting to build a hospitable relationship with an antagonistic acquaintance. Encounters with this man stirred up unproductive feelings and thoughts. Changing a conversation, redirecting unwholesome thinking, and avoiding certain situations help us sift out the bad and protect our hearts.
Signs of Good Filters
Know we're worth protecting.
God says we are of great value. He dwells in us. Growing up in a grocery store, I daily cleaned the windows of the ice cream case so customers would be attracted to the frozen delights. Protecting ourselves from unholy experiences that smudge our countenances isn't a sign of weakness; it's a sign of wisdom. We want clean lives that display His glory.
Have strong discretion.
Cultivating a close relationship with God builds discretion. "The fear of the Lord is the beginning of wisdom" (Prov. 15:33). Sometimes habits, pressure from others, or guilt can clog our filters. Jesus says that we are clean from the word He speaks to us and the Holy Spirit will be our counselor.
May we all establish clean filters so that we can live robust lives with God. If we can help, please contact us. You are important to the Lord and to us.
Updates
Married couples are building new spiritual relationships with each other.
Please pray for the faith and security of children who have an unkind parent.
Click here to comment.
Blessings,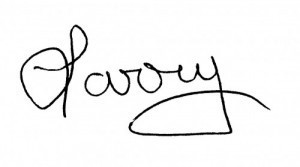 Larry Wilson
Sometimes I link up with these great sites:
#IntentialTuesday,  #w2wwordfilledwednesday, #Wedded Wednesday, #LivefreeThursday,  #Thankful Thursdays, #Grace and Truth,