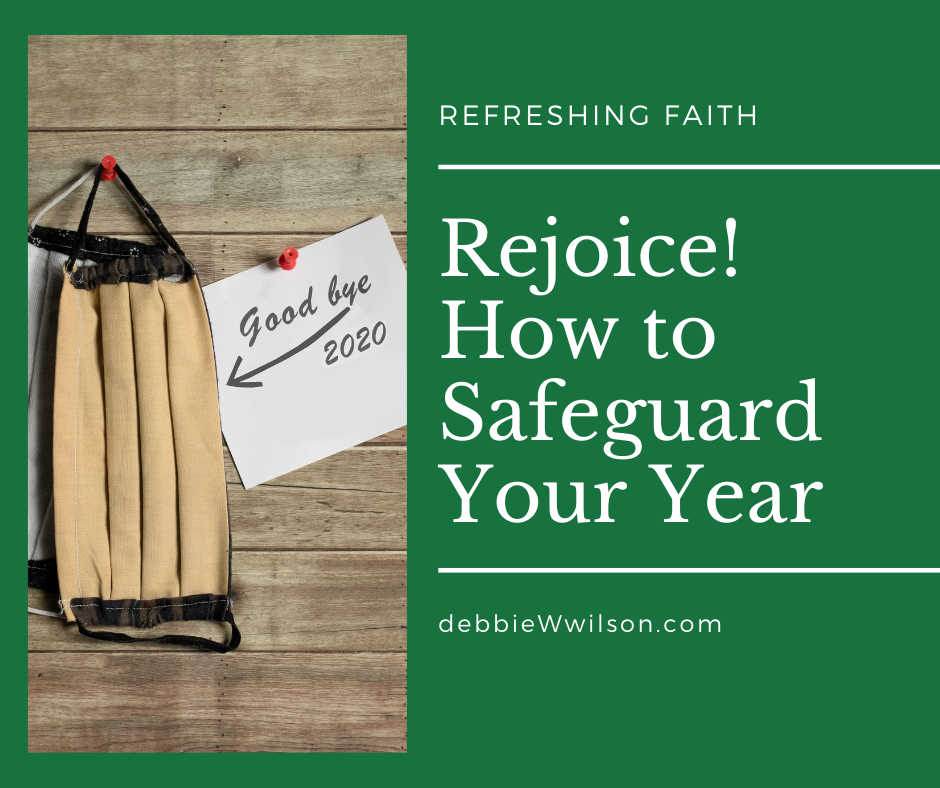 How can you safeguard your year? Paul offered a surprising protection that our son Brant discussed this weekend. His lesson resonated with many of us. Here's a brief summary of his insights combined with some of my own thoughts on how Paul's admonition to rejoice in the Lord safeguards us in this new year.
From prison, Paul wrote, "Further, my brothers and sisters, rejoice in the Lord! It is no trouble for me to write the same things to you again, and it is a safeguard for you" (Phil. 3:1 NIV).
Isn't it ironic that a letter written from prison would talk about rejoicing? Maybe you've felt like you were in a prison last year. You're praying to be set free in 2021. COVID restrictions restrained us from gathering with friends and family. We couldn't participate in activities we'd taken for granted. Without warning, many of life's securities and pleasures were yanked away.
Paul didn't have Zoom to keep in touch with the churches or Amazon Prime to deliver groceries. At one point he asked Timothy to bring him the basic necessities of a cloak and writing paper. Yet, he says, "Rejoice in the Lord!"
Why Should We Rejoice in the Lord?
Paul says, "it is a safeguard to you." A safeguard is a form of protection. It provides firm footing in uncertain times. The one absolute certainty we have going into 2021 is knowing the One who never changes (Heb. 13:8).
When Do We Rejoice?
Rejoice in the Lord always. I will say it again: Rejoice!" (Phil. 4:4 NIV).
Always! Even during COVID and political unrest. Even when we're sick, weary, broke, and lonely. Rejoicing in the Lord should be a constant attitude no matter what circumstance we find ourselves in.
In What Do We Rejoice?
Imagine being on death row. You've said goodbye to your loved ones, your reputation, and your dreams of a future. You await lethal injection. The fateful day arrives. The guard, accompanied by a cohort of officials, comes at the appointed time. One man steps forward and reads from an official-looking document. The President of the United States has pardoned you. They haven't come to escort you to your death, but to return your life!
Now imagine a month later you scorch the shirt you're ironing for a job interview and get a parking ticket the same day. How long would the wonder of being pardoned last before you allowed lesser things to rob you of the joy of having your life?
Brant took us to a passage in Luke:
The seventy-two returned with joy and said, 'Lord, even the demons submit to us in your name'" (Lk. 10:17 NIV).
What a high the seventy-two followers of Christ must have felt watching demons submit to them. Jesus rejoiced with them. But notice His warning.
He replied, 'I saw Satan fall like lightning from heaven. I have given you authority to trample on snakes and scorpions and to overcome all the power of the enemy; nothing will harm you. However, do not rejoice that the spirits submit to you, but rejoice that your names are written in heaven'" (Lk. 10:18-20 NIV).
Brant pointed out that those same disciples would be disillusioned when Jesus was crucified. Circumstances change. There will be days when we see great victories. But no matter how amazing those highs are, they can't compare with the unshakable fact our names are written in heaven!
If we can rejoice over lesser blessings, let's not let temporary loss rob us of the much greater joy of knowing Jesus and the gift of eternal life.
How?
David danced before the Lord. Mary washed Jesus' feet with expensive ointment. The woman who'd been forgiven much washed His feet with her tears. Deborah and Miriam led Israel in song.
How you rejoice may depend on your personality and situation. The admonition to rejoice in Philippians 4 was in the context of worry and prayer. The point is, do it! Make a habit of recalling God's character and counting His eternal blessings that nothing on earth can change. This will safeguard you through whatever 2021 brings.
Make a habit of recalling God's character and counting His eternal unshakable blessings. This will #safeguard you through whatever 2021 brings. #newyearnewyou
Click To Tweet
A Special Opportunity
Larry and I want to thank those of you who support Lighthouse with your gifts and prayers. As you know, this year has been tough for many people. Thankfully, Larry continued to counsel individuals, families, students, parents and couples via FaceTime, Zoom and 6 ft. social distancing. Between us, we led 4 weekly groups through zoom. However, our donations for 2020 were down and significantly less than our budget. A friend has generously offered to match donations up to $15,000 given through January 7. We appreciate your prayers and consideration. Click here to learn more on our donate page.
What are some ways in which you rejoice in the Lord? Click here to comment.
Blessings,

Are you concerned for what is going on in our world? Are you at a loss for what you can do to help? Join us at the 2021 Arise Esther Virtual Conference and be inspired and equipped to change your corner of the world.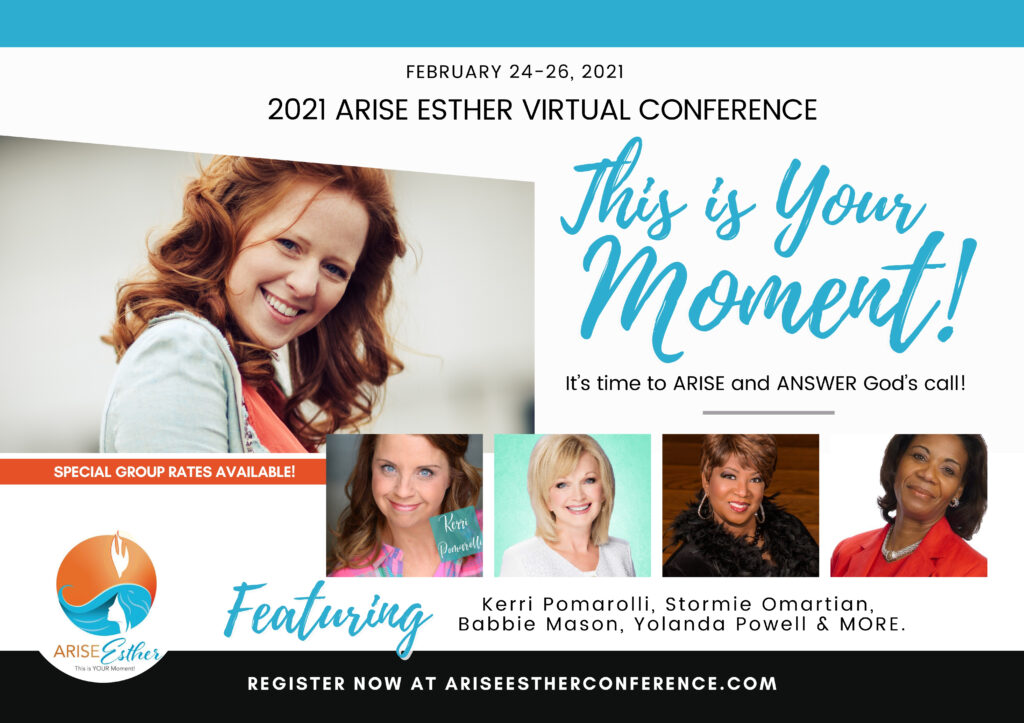 Photo by Immo Wegmann on Unsplash
Sometimes I link with these great sites:
#InstaEncouraements, #TellHisStory  #Recharge Wednesday, #WorthBeyondRubies #Grace&Truth,