In an old commercial, a room full of people quickly hush when a man says, "My broker is E. F. Hutton. And E. F Hutton says—."
"When E. F Hutton talks people listen," says the commentator.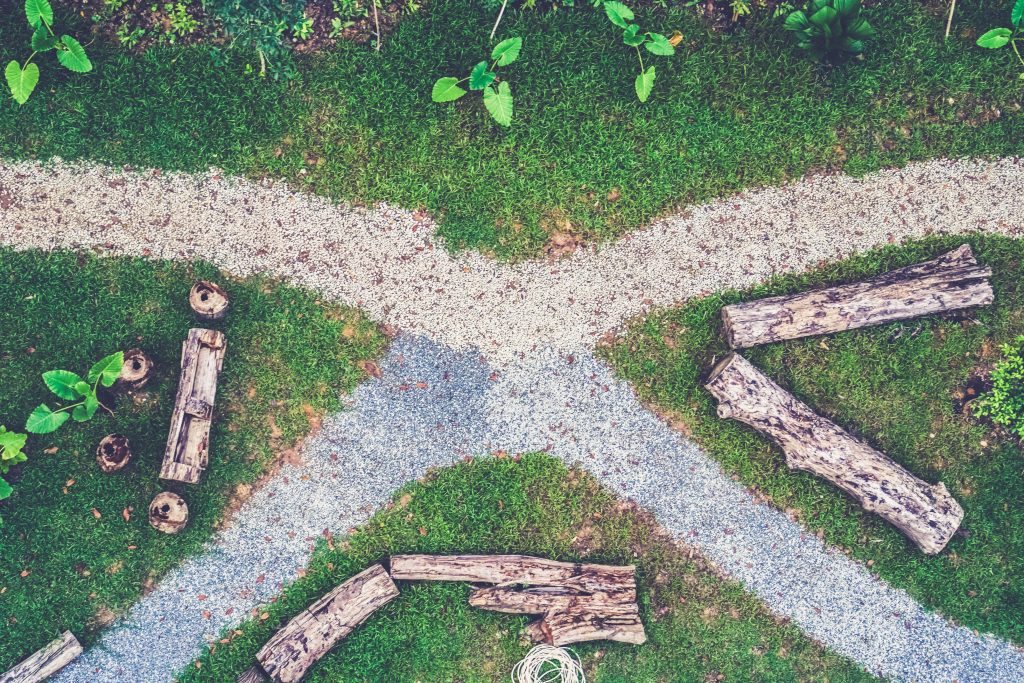 Photo by: Mike Enerio
I felt like I was in an E. F. Hutton ad when the woman next to me said, "You know, the longer I live the more I can't imagine a loving God turning anyone away from heaven just because they don't believe in Jesus. Can you?"
The image of Jesus the night of His betrayal came to mind. I pictured Him sweating drops of blood as "He offered up both prayers and supplications with loud crying and tears to the One able to save Him from death" (Heb. 5:7 NASB).
"I can't imagine a loving Father sending His only Son to the cross if there were many ways to God," I said.
Would a loving Father send His only Son to the cross if there were many ways to God?
Click To Tweet
"I never thought of it that way," she said and turned to the person on her other side.
Why Blood Sacrifices
From the skin garments God made to clothe the first man and woman, to the blood sacrifices that were part of the Mosaic Law, blood was God's provision for dealing with sin and restoring fellowship with Him. "In fact, …without the shedding of blood there is no forgiveness" (Heb. 9:22 NIV).
The efficacy of animal sacrifices was temporary. They had to be offered over and over again. These Old Testament sacrifices pointed to the sacrifice of God's perfect Lamb who would become sin on our behalf.
In his commentary on Hebrews, John MacArthur summed up the sacrifices that prefigured the cross.
Abel offered one lamb for one person.
Later came the Passover—with one lamb for one family.
Then came the Day of Atonement—with one lamb for one nation.
Finally come Good Friday—one Lamb for the whole world. [1]
When John the Baptist saw Jesus and said, "Look, the Lamb of God, who takes away the sin of the world!" (Jn. 1:29) his Jewish audience understood. It was no accident that Jesus died while the Passover lambs were being slaughtered.
Notice how these modern translations sum it up.
"And if under the old system the blood of bulls and goats and the ashes of young cows could cleanse men's bodies from sin, just think how much more surely the blood of Christ will transform our lives and hearts. …For by the help of the eternal Holy Spirit, Christ willingly gave himself to God to die for our sins—he being perfect, without a single sin or fault" (Heb. 9:13-14 TLB).
"Everyone has to die once, then face the consequences. Christ's death was also a one-time event, but it was a sacrifice that took care of sins forever. And so, when he next appears, the outcome for those eager to greet him is, precisely, salvation" (Heb. 9:27-28 MSG).
The Deeper Pain of the Cross



The agony Jesus suffered sliced much deeper than the physical pain of crucifixion. Innocent Jesus became sin. He took on His body the sin every human has or will ever commit or endure. He took the hell we deserve so we could share His heaven.
Richard Wurmbrand, who spent 14 years imprisoned for preaching his faith in Eastern Europe, said that when he preached on the cross to those behind the Iron Curtain there was not a dry eye. When he came to the West and preached the cross, there was not a wet eye. Those who've endured unjust suffering appreciate the One who willingly took their place.
If there had been another way, Jesus would have skipped the cross. But there was no other way (Jn. 14:6).
Question: Do you think Jesus would have gone to the cross if there were many ways to God?
Click here to comment.
Blessings,

Debbie W. Wilson
Resources
Are you looking for a Bible study for fall? Click here to learn more about my Bible study books. For those wanting to join or lead a group, check back. We're looking into offering an online group for leaders. Please let me know if you are interested.
[1] John MacArthur, The MacArthur New Testament Commentary Hebrews (Chicago: The Moody Bible Institute, 1983), p. 301
Second photo by: Aaron Burden.
Sometimes I link up with these great sites:
#TestimonyTuesday, #IntentialTuesday, #TuesTalk, #WholeHearted Wednesday,  #w2wwordfilledwednesday, #Wedded Wednesday, #Women with Intention,  #LivefreeThursday,  #Thankful Thursdays, #Grace and Truth, #Dance with Jesus, #Word of God Speak
Save
Save
Save
Save
Save
Save
Save
Save
Save
Save
Save
Save
Save
Save
Save
Save
Save
Save
Save
Save
Save
Save
Save