I made a shocking discovery about myself this week. In Made to Stick, Dan and Chip Health tell the story of a third grade teacher who wanted to erase prejudice in her students. Martin Luther King, Jr. had just been assassinated. This teacher wondered how she could help her class really grasp the tragedy of prejudice.
One morning she told her class that brown eyes were better than blue. She moved all the blue-eyed students to the back of the room. They had to wear collars so they could be recognized from a distance. Brown eyes were given a longer recess.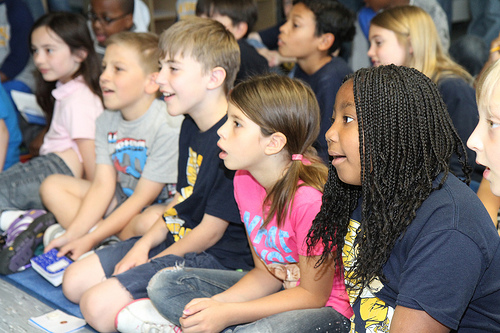 By: U.S. Army Corps of Engineers Europe District
Friendships immediately dissolved as brown-eyed children shunned their blue-eyed peers. One child even asked her how she could be the teacher since she had "them blue eyes." The next day, she told the class that she'd made a mistake. Blue eyes were superior to brown. The blue-eyed children squealed with delight and ran to put their collars around their brown-eyed classmates.
The teacher noticed something else. That day the blue-eyed children were faster on their spelling drill
"Why were you so slow yesterday?" she asked.Continue Reading