I felt like I'd stepped into a scene from Mary Poppins. "Feed the Birds" began to play through my mind as I spotted a man feeding pigeons in London's Hyde Park. I smiled at the birds perched on his shoulders and head. But when he turned around I stepped back and shuddered. White bird droppings splotched his drab coat and the back of his head.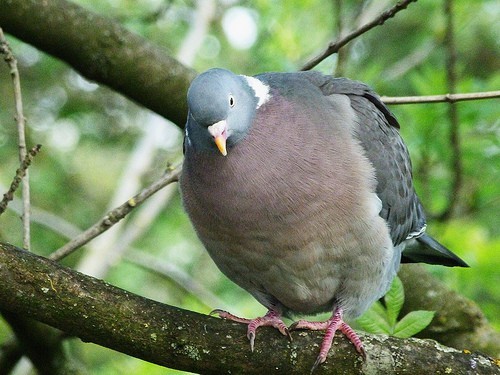 Martin Luther said "You can't stop a bird from flying over your head, but you can stop it from building a nest in your hair." Luther was talking about thoughts, of course, not birds. But like birds, thoughts leave their mark. What kinds of thoughts roost in your head and contaminate your view?
Unchecked negative thoughts make us sad, unproductive, and even hurt our relationships. Sometimes we've thought a way so long we think it's normal. Philippians 4:8 provides a plumb line to help us gage our thoughts.
Imagine how your life would be if you followed this admonition: "Fix your thoughts on what is true and good and right. Think about things that are pure and lovely, and dwell on the fine, good things in others. Think about all you can praise God for and be glad about" (TLB).
Know Your Weak Areas
I know my losses as a teenager surrounding my mother's death have played into my "what if fears." When something has touched you, you know it can happen again. What if I lose my husband, my health, or my home? Continue Reading