Larry's seminary professor got the BMW of his dreams. How long did his high last? About a week. Michael Hyatt's book made the New York Times Best Sellers list. How long did his thrill last? Maybe 24 hours.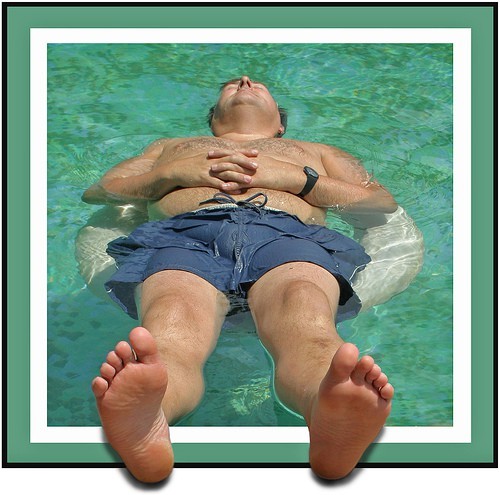 These men's honesty over their short-lived celebrations busts the common myth: Contentment is getting what I want.
We don't have to wait until we get what we want to experience contentment.
Accomplishing dreams brings satisfaction when we don't expect more from them than they can deliver. Scripture provides an interesting insight on contentment.
The Greek word autarkeia is translated contentment in 1 Timothy 6:6 (NASB):  "But godliness actually is a means of great gain when accompanied by contentment." Contentment here means "satisfaction with what one has."[1]
The same Greek work is translated sufficiency in 2 Corinthians 9:8 (NASB): "And God is able to make all grace abound to you, so that always having all sufficiency in everything, you may have an abundance for every good deed." Here it means "sufficiency of the necessities of life." [2]
When we believe we have all we need, we experience contentment. When we know our Lord deeply loves us, protects us, and provides for every material, emotional, and spiritual need, it changes our self-perception and view of what we need. When we think we lack something important to us, then even the pleasures and accomplishments we have lose their luster.
I experienced that first-hand one wedding anniversary. A 25th anniversary carries certain expectations. We'd watched friends take special trips. Ours arrived at a financially tight time. We couldn't even afford a night away, let alone a week in Europe.
Some friends invited us to share their tickets to a charity ball that fell on our special date. I love to dance. I pictured a fairy tale night. One problem, Cinderella had no dress for the ball. I searched second-hand stores and couldn't find anything I liked. I felt poor.
Unexpectedly, someone gave a very large donation to our ministry the week before the ball. Larry was able to withdraw some much needed back pay. I could afford a new dress!
Now for the transformation: I no longer cared if I wore a second-hand dress. I didn't feel poor any more. That donation reminded me that God loves me and delights in meeting my needs. I wore a borrowed dress and had a wonderful time.
Seeing myself as poor created a desire for a new dress. I thought a dress would fill my sense of lack. When I felt taken care of and could afford a new dress, I no longer wanted one.
I believe in working to achieve our dreams. It's wonderful when we obtain what we want. But accomplishments aren't enough to plug a hole in our souls. On the other hand, a full heart is content with simple blessings.
If you're struggling with lack of contentment, consider these questions:
Is there any area where I'm feeling poor, unloved, or unimportant?
Have I told myself: "When I get ______, then I'll be content.
How would believing God loves me and wants to satisfy me affect my perspective on what I feel I lack?
Be honest with God. Ask Him to fill the empty places and open your eyes to the riches He has for you.
Contentment doesn't come from getting what we want. It comes from appreciating what we have. 2015 can be our best year if, as we work toward our new year's goals, we remember to recognize and appreciate what we already have in Jesus.
You may comment here.
Happy New Year,

Debbie W. Wilson
Ladies, Bible study begins January 14. I invite you to join us as we go through Give Yourself a Break together and discover the secrets to God's rest. (Click here to learn more.)
To order your copy of Give Yourself a Break, click here.
[1] http://www.blueletterbible.org/lang/Lexicon/Lexicon.cfm?strongs=G841&t=NASB
[2] Ibid